A lovely take on the classic Austen novel- for fans of Jane Austen, this will definitely be your cup of tea. 
4 stars
This book surprised me.
I'm a big fan of Jane Austen, and most of the time when I read an Austen centered book, I don't like it very much. I always feel like the author of the book is a) trying too hard to make their book sound like a Jane Austen novel or b) stuffing so many Austen references into their book that you feel like you're being slapped in the face.
In fact, before this book, the only Austen-esque novel I'd ever liked is the glorious Austenland. (The movie is a cinematic masterpiece as well, you must watch it.)
(SEE??)
But this book was the perfect combination of Austen and modern day. I picked up on all the Austen parts of the book, but they were inserted subtly enough that they blended in smoothly with the storyline.
There were quite a few reasons I loved this book, namely:
There was variety in the voices telling the story.
Jane and Callum, the alternating POVs of the story, were different enough that I never lost track of who was talking, which was always nice. I thought Jane was a bit careless at times, but her character made me smile and I loved her obsession with tea.
(I don't know anything about tea. I probably couldn't even pour it properly.)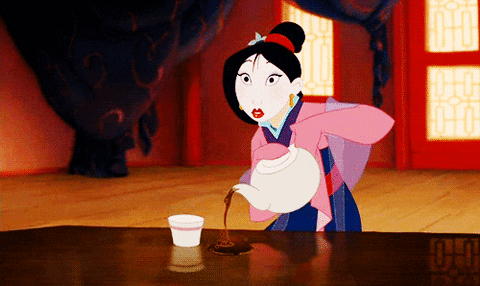 There were recipes included at the end of the chapters.
A lot of food was mentioned in this book. A lot. Jane runs a tea salon and Calum inherits his father's chain of barbecue restaurants, and they both make some very delicious sounding foods/teas. When a food was mentioned, the recipe was included at the end of the chapter. (Sometimes reading the recipes made my stomach growl, but that's beside the point.)
It was a very clever and unique aspect of the story. Plus, it'll be useful if I ever want to make some yummy food. As soon as, you know. I learn how to actually cook.
It was very family-centered.
There are three sisters in this book, Celia, Jane and Margot. Early on in the novel, they are ditched by their dirtbag of a father and must learn how to get by on their own. Jane jokes with Margot that she and Celia are like her "sister parents," but it's kind of true. The two older girls look out for both each other and their younger sister. Although some boy problems get in between Jane and Celia, they have an unbreakable sister bond.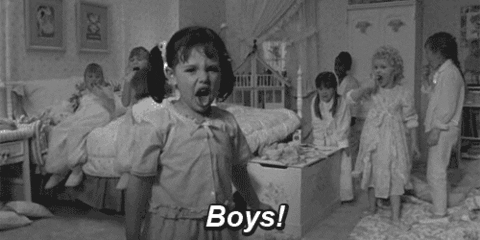 Boys are always causing problems. That's why I'm single. (True story. Hahaha.)
Anyways, now I'm just rambling. But seriously, this book is worth your time, very very cute.
Thanks to Blogging for Books for providing me with a copy of this book.